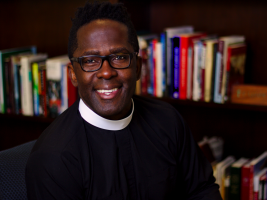 Emmanuel Jackson
Lead Pastor
Office: 281-392-2300 x102
E-Mail:
Twitter: @PastorEJack

Pastor Emmanuel is head of staff and lead pastor of Living Word. As Lead Pastor, he oversees the spiritual health and vitality of our community, ensuring that Living Word remains focused on its God-given mission and vision. God first called Pastor Emmanuel to Living Word in 2008 as Associate Pastor, then in 2012 as Lead Pastor. He is a gifted preacher and visionary; always exploring new ways to be a church in a changing world. He is a graduate of Carthage College and the Lutheran School of Theology in Chicago. Pastor Emmanuel is married to Annick and they have two sons, Rod and Matrix. He is also an avid sports fan, and believes that "real football" is played with your feet, not with your hands.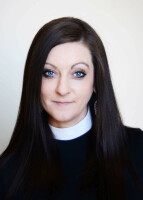 Ariel Otterstad
Associate Pastor
Office: 281-392-2300 x103
E-Mail:

Pastor Ariel Otterstad is Associate Pastor for Discipleship at Living Word. In this role she oversees all discipleship ministries including, Child, Youth, & Family Ministries; Christian Education; Milestones Ministry; Small Group Ministries; and Discipleship Themes – to name just a few! God first called Pastor Ariel to lay ministry where she served several congregations as a Child, Youth, & Family minister prior to following her call to become and ordained minister. She is a gifted curriculum writer, preacher, and teacher with a wealth of knowledge and a passion for exploring new ideas and ways to "be the church." She is a graduate of Newberry College and United Lutheran Seminary. Her family consists of her husband, their 3 children, & 2 cats! In addition to serving Living Word, she is also the creator and administrator of toolboxforfaith.org – an online Confirmation Ministry and author of many seasonal family faith resources. She is passionate about food justice, feeding ministries, and believes that meals are a central gathering place for disciples. She cooks and cans A LOT and sometimes posts recipes and tips on her blog. To follow her sporadic ramblings check out: www.javaluia.com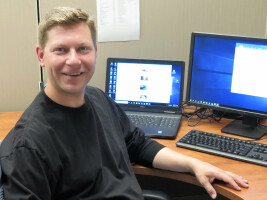 Ephraim Danforth
Director of Missional Living
Office: 281-392-2300 x107
E-Mail:

As your Director of Missional Living, I oversee all our ministry efforts geared toward being a living expression of Christ in the world. This includes developing a culture of welcome towards first time worship guests, following up with worship guests, creating processes of moving first time guests to life-long members, increasing volunteerism among members, helping people identify their spiritual gifts, and coordinating all our mission and outreach efforts.
Mark Dellagiacoma
Coordinator of Children's Ministry
Office: 281-392-2300 x110
E-Mail:

As Children's Ministry Coordinator, I assist in developing, directing, and leading ministry with and for families with children ages birth to 5th grade.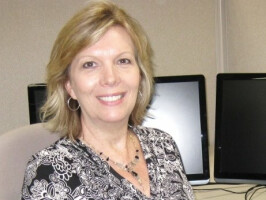 Ute Gustafson
Media Communications Director
Office: 281-392-2300 x113
E-Mail:

As Living Word's Media Communications Director, I support our ministries by publicizing events through our various communication channels. Let me know how I can help support your ministry at Living Word!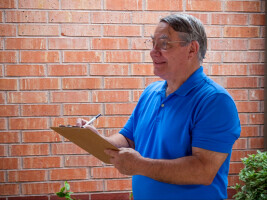 John Hopkins
Director of Maintenance
Office: 281-392-2300 x105
E-Mail:

My main responsibilities as Director of Maintenance are the buildings and grounds. My job consists of three parts: your safety, your comfort, and the overall attractiveness of your campus. I am also the gatekeeper to the church's offsite storage where we store items that are not needed frequently.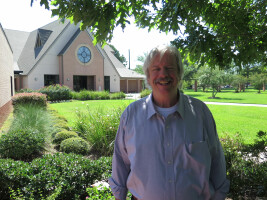 Michael McDonnell
Director of Operations
Office: 281-392-2300 x101
E-Mail: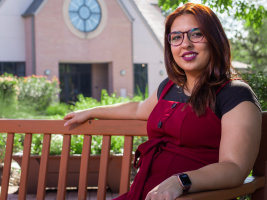 Gali Rivera
Office Administrator
Office: 281-392-2300 x100
E-Mail: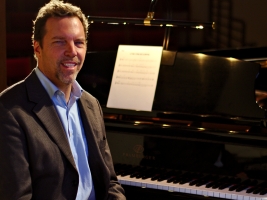 Barry Sames
Director of Music and Worship Arts
Office: 281-392-2300 x106
E-Mail:

As Director of Music and Worship arts, I strive to use my gifts and encourage other congregants to share theirs in order to enrich the music ministries on all levels at Living Word. I work with the senior worship staff to present a varied music program inclusive of all styles and cultures, modeling God's kingdom and meaningful worship.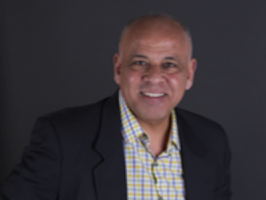 Marlon Simon
Worship Arts Technician
Office: 281-392-2300 x116
E-Mail: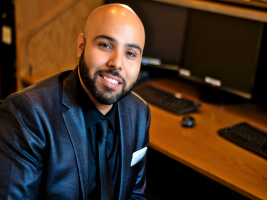 Rafael Suarez
Technical Arts Coordinator
Office: 281-392-2300 x116
E-Mail:

As Technical Arts Coordinator, I work with the Director of Missional Living, the Media Communications Coordinator, the Director of Worship and Music, as well as our Pastors. I create, produce and cultivate multimedia to inform and inspire our Living Word Community. I also coordinate with our sound technician and various volunteers during Sunday worship and live stream production. I strive to provide the best live experience possible for our congregants locally and from afar.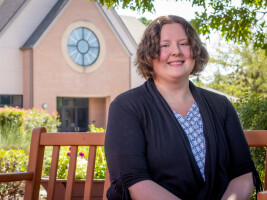 Julia Wiseman
Coordinator for Financial Operations
Office: 281-392-2300 x104
E-Mail: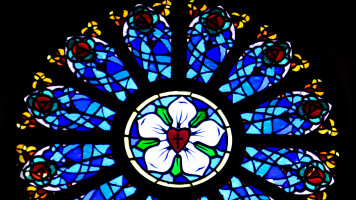 Church Council Members
E-Mail: